Skip to content
Skip to navigation menu
BTBH-H easy-stack Surface Mount Terminal Block
The new BTBH-H easy-stack surface mount offers a new way of assembling the required number of terminal blocks without installation tools. With a twist and lock feature, UL/CSA ratings of 10A, 15A, 30A and 50A, the easy-stack terminal blocks can be ordered as components to assemble any number of terminal points and terminal sizes. The easy-stack terminals can also be ordered completely assembled by amp ratings from 2 to 30 poles.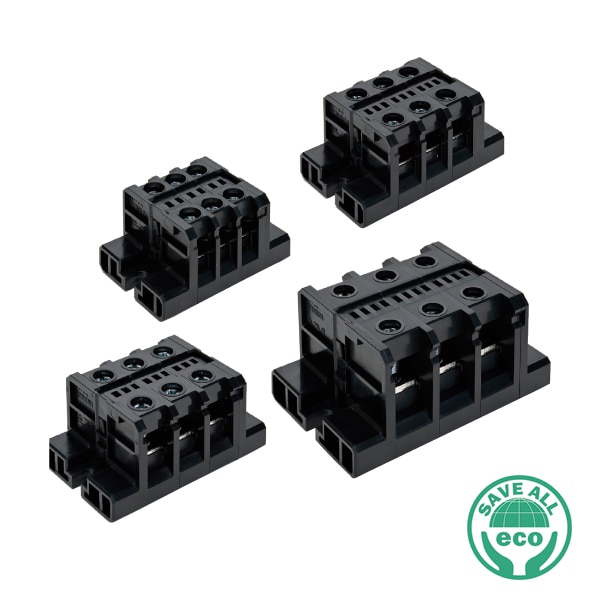 A new idea for surface mount terminal blocks BTBH easy-stack™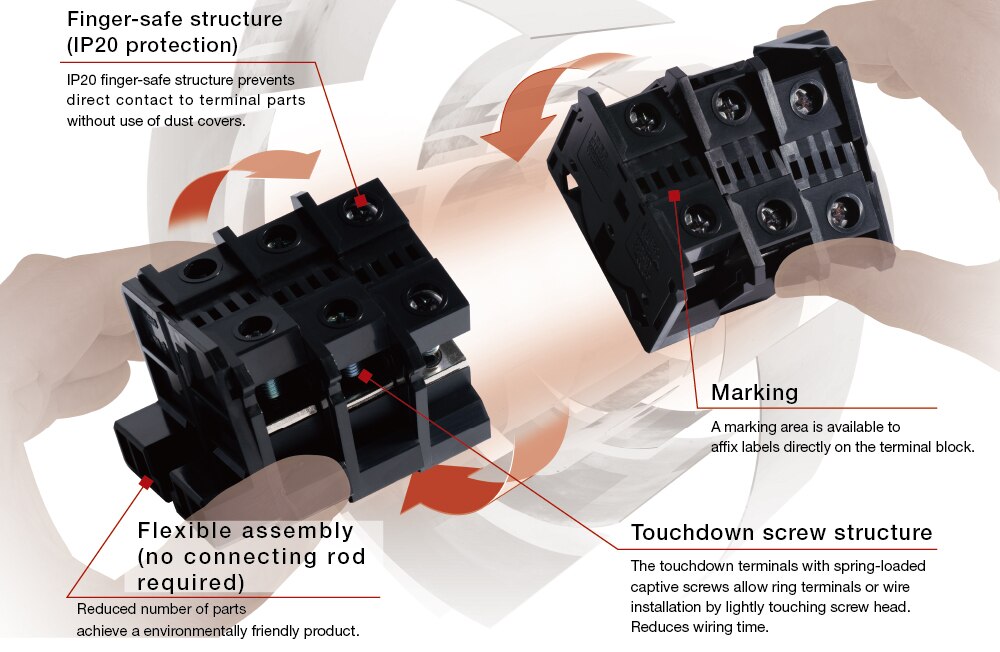 BTBH easy-stack terminal blocks
The required number of poles can be easily assembled without using specialtools.
Allows flexibility for specification changes or updates to maintenancework.


Ordering method 1: Components to be assembled
•Terminal blocks, end plates, and joint plates are available as components.
• Select and order the required component.
• The terminal blocks can easily assembled without using tools.
• Components can be added, replaced, and re-assembled due to specification changes or damages, as tools are not required.
• Inventory is reduced as assembled terminal blocks do not need to be stocked.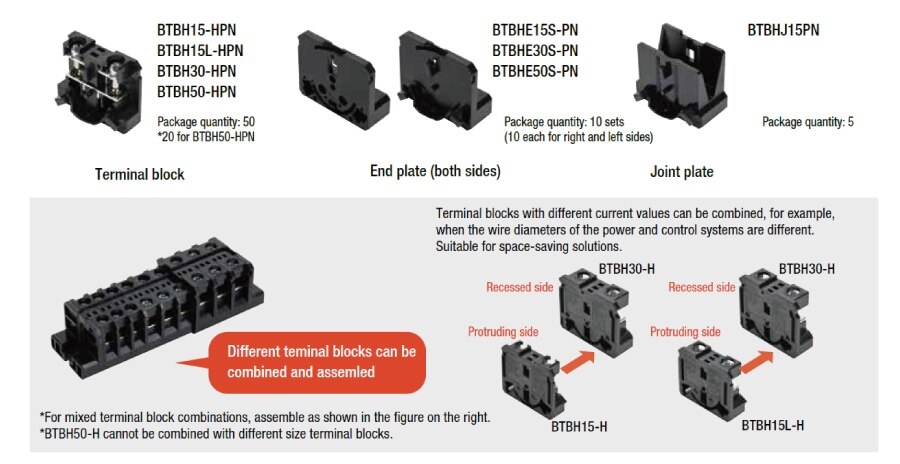 Ordering method 2: BTBH-H Terminal blocks
• Assembled product with the requested number of poles.
• Terminal block components can be added in the field to increase (or decrease) the number of poles for the application.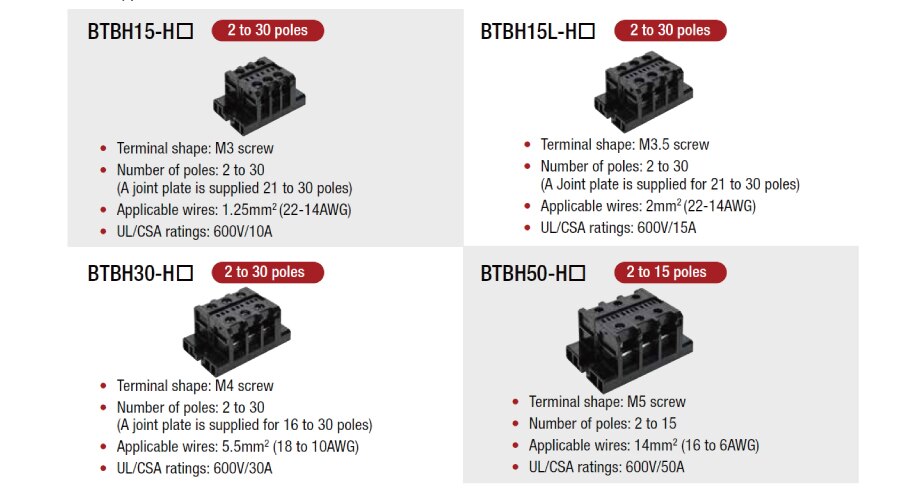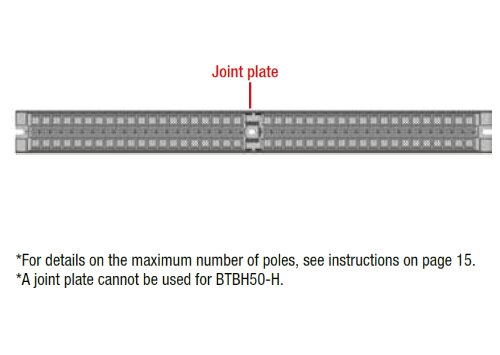 Joint plates enable the mounting of any number of terminal blocks
By inserting a joint plate between terminal blocks, an unlimited number of poles can be assembled.
The joint plate can be inserted in any position within the maximum number of poles that can be assembled.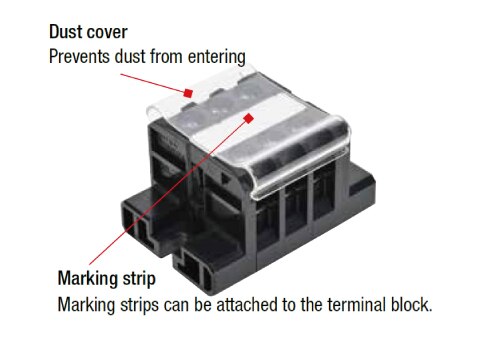 Optional accessories
Optional accessories available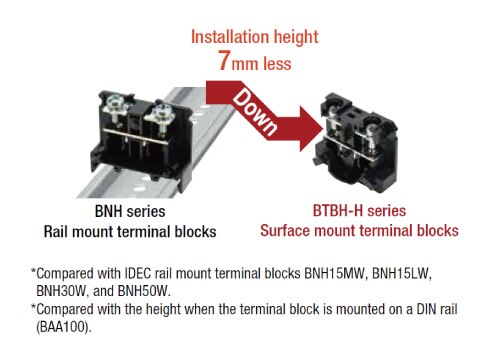 Suitable for installation in limited spaces
The installation height is up to 7mm less than rail mount terminal blocks, allowing installation in limited spaces.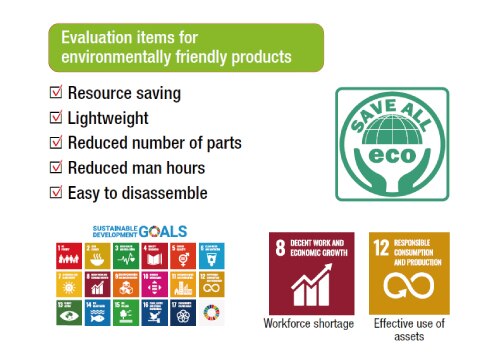 Environmentally friendly products
Reduced number of parts (dust cover, marking strips, connecting shaft, screws) contribute to environmental protection.
Catalogs & Brochures
Approvals and Standards
Technical Document
Catalogs & Brochures
Approvals and Standards
Technical Document